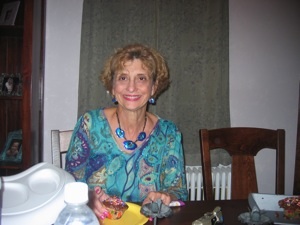 GRAMMAR/WRITING IMPROVEMENT
GRAMMAR/WRITING BOOK FOR COLLEGE STUDENTS, ADULTS, AND ESL LEARNERS
Excuse Me, Your Participle's Dangling: How to Use Grammar to Make Your Writing Powers Soar
Hate grammar? Love to write? Pick up a copy of Excuse Me, Your Participle's Dangling: How to Use Grammar to Make Your Writing Powers Soar, my new grammar book for college students,working adults, and ESL students. You'll learn how to build great sentences and how to use punctuation to its best advantage. The book also teaches you how to avoid the worst grammatical blunders in the English language.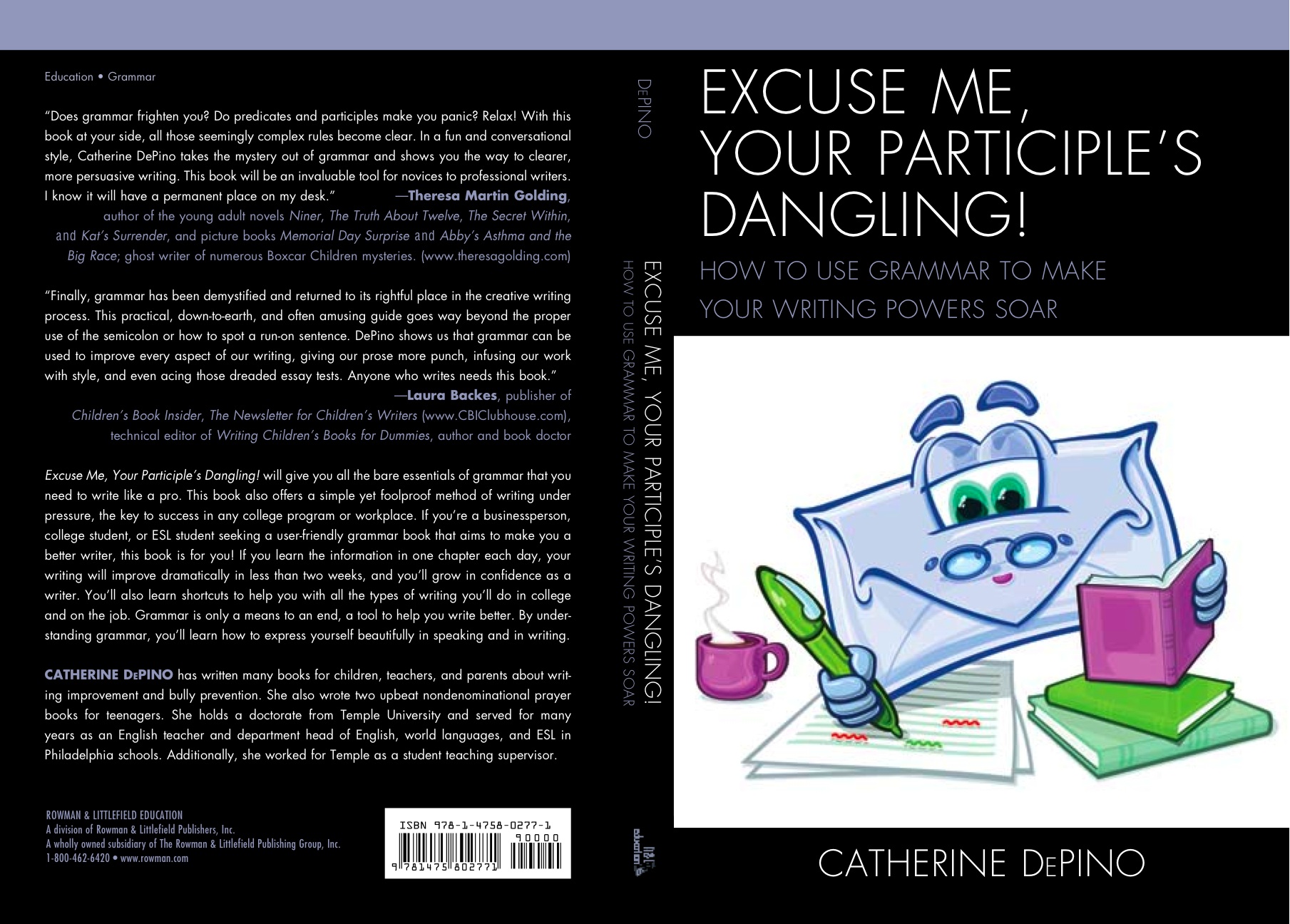 This book contains all the time-tested techniques I've used in my classroom over the years. My students tell me it helped them write better and more efficiently. Who am I to argue with them? Try it—it works. I promise you that. If you're serious about improving your writing, you need this book. So what are you waiting for?

Excuse Me, Your Participle's Dangling: How to Use Grammar to Make Your Writing Powers Soar

Click on this link to buy the book:

Teacher Resource to Use in the Classroom to Enhance English/Language Arts
Parent Resource to Use at Home to Help Kids Excel in English




101 Ways to Help Preschoolers Excel in Reading, Writing, and Speaking (Rowman and Littlefield)


From the Publisher


"This book gives preschoolers valuable practice in reading, writing, and speaking skills by engaging them in a series of enjoyable activities. Preschool teachers, nursery and day care workers, kindergarten teachers, parents (especially home schooling parents), and ESL teachers, will find the activities both easy to follow and user-friendly.

Teachers can use many of the activities with groups in a classroom setting, while parents can use them with individual children in a home setting. All of the activities address values important to children's growth and development: cooperation, friendship, respect for others' opinions, intergenerational closeness, generosity, and gratitude."




Book Review

"This resource for educators and parents of preschoolers describes 101 fun activities that help children build reading, writing, and speaking skills. The activities are presented in order of level of difficulty within two main age categories: 2-4 and 4-6. Each follows a common format that includes information on target skills, a list of necessary materials, and complete, step-by-step instructions." Reference & Research Book News





"Catherine DePino's book is clever, insightful and fun to use. For any child who has a creative drive and wants to write, this book will definitely get them into gear, and they'll have fun doing it! Jonathan Mayberry, bestselling author, lecturer, editor and writing teacher




"These engaging word games and activities put the 'fun' in fundamentals at pre-school or at home. 101 wonderful ways to spark a learning phase." Marsha J. Freedman, professional tutor, Rider University




"As a former early childhood educator, I feel that this book is a valuable tool for use by either teachers or parents. The activities encourage not only the development of language skills, but they also target listening and thinking skills. Because the current trend for kindergarten programs is to become more academically oriented, these lessons and activities can only be an asset to any pre-schooler." Carol A. Roussey , former teacher of developmental and readiness skills, Downingtown (Pennsylvania) Area School District




Why I Wrote this Book: I believe that even at a very young age, children can learn writing and grammar basics. I wanted to write a book to help teachers and parents motivate their preschool children to love writing, reading and speaking. Most of all, I wanted kids to have fun while learning, because if it isn't fun, kids won't stay with the program.


I thought of some activities I've done with my own children and in the classroom. Although I taught high school, I believe that you can tailor the same lessons to a younger audience with the same success.


101 Ways to Help Preschoolers
Click on this link to buy the book.


Teacher Resource to Use in the Classroom to Help Kids with Writing Skills

Parent Resource to Use at Home to Enhance Children's Writing Abilities





QUICK AND EASY GRAMMAR GAMES TO BOOST WRITING POWER (Teacher Ideas Press)
From the Publisher
Quick and Easy Grammar Games to Boost Writing Power helps teachers and parents jump start their students' verbal powers with a series of lively activities designed to hone writing, speaking, and listening skills. The lesson plans accompanying each activity are user-friendly and easy to follow.
This book aims to give children a distinct advantage in becoming better writers and speakers by giving them a knowledge of grammar, punctuation, and sentence structure. Structured for early learners, the activities may be adapted for children in the pre-writing stage.
Book Review
"A very highly recommended classroom curriculum development reference, an excellent and very well- authored, step-by-step reference for the teaching of proper and helpful tactics for the betterment of a child's writing abilities with particular attention to proper punctuation and sentence structure." Midwest Book Review/Internet Bookwatch
Why I Wrote This Book: I believe that very young children can learn a good sense of using grammar and punctuation to enhance their writing ability. When they know how to package their writing so people will want to read it, they'll be on their way to writing with power and will carry these skills with them throughout their school years and into adulthood.
Click on the Link to buy this book.

Teacher Resource to Use in the Classroom to Enhance Writing Power (Elementary, Middle School, ESL students)
Parent Resource to Help Children Become Better Writers


GRAMMAR WORKOUT: 28 LESSONS, EXERCISES AND ACTIVITIES TO JUMP-START YOUR WRITING
(J. Weston Walch)
Product Description
This book addresses grammar essentials and makes them enjoyable! Offers a basic grammar course at a manageable level; correlates to state guidelines and to NCTE/IRA Standards.
Book Review
By April Moore "teacher@home"
"I have been using this with my kids and they said a couple of times that this new workbook was fun. The lessons are doable in one day. Writing is encouraged and there is a chart for the students to grade themselves on their writing. All in all, I like it. Happy I bought it. Would buy from this company again."
Why I Wrote this Book
I wanted to help middle school students and high school students embrace grammar in a light-hearted way with an eye on applying it to good writing. It is particularly helpful for English as a second language learners of all ages.
Grammar Workout:
Click on the link to buy this book.