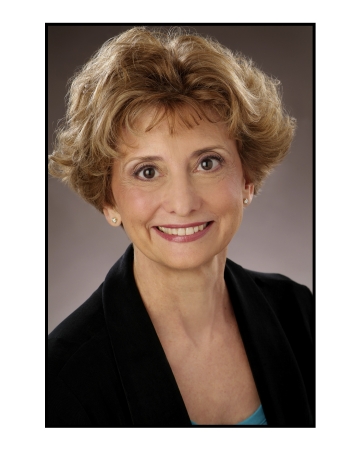 25 Things I'd Like You to Know About Me
1. When I was in high school, I wanted to be a Maryknoll missionary nun.
2. I transferred from Catholic School to public in 11th grade. I had to get away from those hellfire and brimstone sermons by Mother Theophilla. (If you kiss a boy it's a nearer occasion of sin! You'll go straight to hell.)
3. Having children and being in touch with them brings me great joy.
4. I'm much more patient with my grandchildren than I was with my own kids.
5. Teaching high school was the best job ever. I see kids I taught years ago and remember where they sat and their handwriting.
6. I'm never bored. Life is an adventure.
7. I knew my youngest daughter in another life, and we were Spanish. That's why we both love Spanish culture and music.
8. I agree with Shakespeare's quote from Hamlet: "There are more things in heaven and earth than we dream of, Horatio." I believe in the power of the mind.
9. My favorite foods are pasta and potatoes, especially au gratin and French fries, the fat ones. Oh, and hot fudge peanut butter parfaits with peanut butter ripple ice cream.
10. I married at 18 and had three children, two when I was in my twenties, and one when I was a bit older.
11. I love all kinds of music, especially jazz, classical, and oldies. I also love dancing, especially Zumba, and Zumba three times a week.
12. I believe that all people are created equal and should be treated fairly.
13. Who are we? Where are we going? What's it all about? These are the questions.
14. Writing is the best catharsis.
15. I met my husband as a college freshman in W.T. Grants where I worked in the housewares department. He identified a wine glass for me, which I should have known about since my parents had a restaurant and bar!
16. My husband and I were engaged less than two months after we met, and we got married eight months after we met. The priest who married us married a parishioner and became a bartender. Is our marriage null and void?
17. I believe in the power of rapport building to help us relate to people, find jobs, and generally get what you want out of life. Also, you get what you ask for, what you put out in the universe.
18. We are all intuitive if we are open to it. I can attest to that because I've been an intuitive reader for years. I also practice Reiki healing.
19. Like me, all of my children majored in English. Two are writers, and one is a school counselor.
20. I worked as a waitress since age 13. I was thrown out of Greenwood Dairies Ice Cream Parlor when the Labor Department raided it, then went back when it was safe.
21. At Howard Johnson's, a hostess used to pat our butts to see if we were wearing girdles. If you didn't wear a girdle, you couldn't go out on the floor. I quit that job.
22. I started out at Temple as a journalism/tv major and ended up in teaching. It was a good move, even though I didn't know it at the time.
23. Every day is a new beginning, filled with hope and excitement. You can get what you want if you have the intention and work hard.
24. Like Anne Frank, "I do believe that people are basically good."
25. I've learned that you can't control everything in life and that sometimes you have to just lie back and let it be.